HD Skin Foundation Brush #109
Artisan Brush
HD Skin Foundation Brush #109
Artisan Brush
Discover our new 109 foundation brush that has been co created with our pros for an ultimate second skin finish when combined to HD Skin foundation.
View More
I000063109
Free shipping on all orders
HD Skin Foundation Brush #109
Artisan Brush
PRO-CRAFTED
BRUSH
You can use the brush to apply and blend fluid and creamy textures, as HD Skin Foundation.
You won't waste your foundation with this brush as it restitutes perfectly the formula on skin.
Say hello to a mistake-proof application !
SYNTHETIC BRISTLES, ECO-SOURCED WOOD HANDLE.
HYGIENIC AND ECO-CONCEIVED POUCH: RECYCLED*, RECYCLABLE ** AND REUSABLE.

* contains at least 30% of recycled materials
** according to local recycling channels
VIEW INGREDIENTS
HIDE INGREDIENTS
CARESS ON SKIN
Thanks to its super-soft hairs, the brush feels like a caress on your face. It will leave no marks and no traces because the bristles are very flexible.
ULTRA-PRECISE
HD Skin foundation spreads homogeneously and easily thanks to its large heart shape. Small areas (nose wings, face curves, eyelid) won't be missed out because of its ultra-precise losange shape. You can also control perfectly the application of your foundation thanks to its large wooden handle.
ECO-CONCEIVED BRUSH POUCH
Comes with a pouch that is recycled, recyclable and reusable.
COMMITTED FOR EVER
Made with synthetic bristles and an eco-sourced wood handle.
The pouch is hygienic and eco-conceived: recycled *, recyclable ** and reusable.
Made in Mauritius.
*contains at least 30% of recycled materials ** according to local recycling channels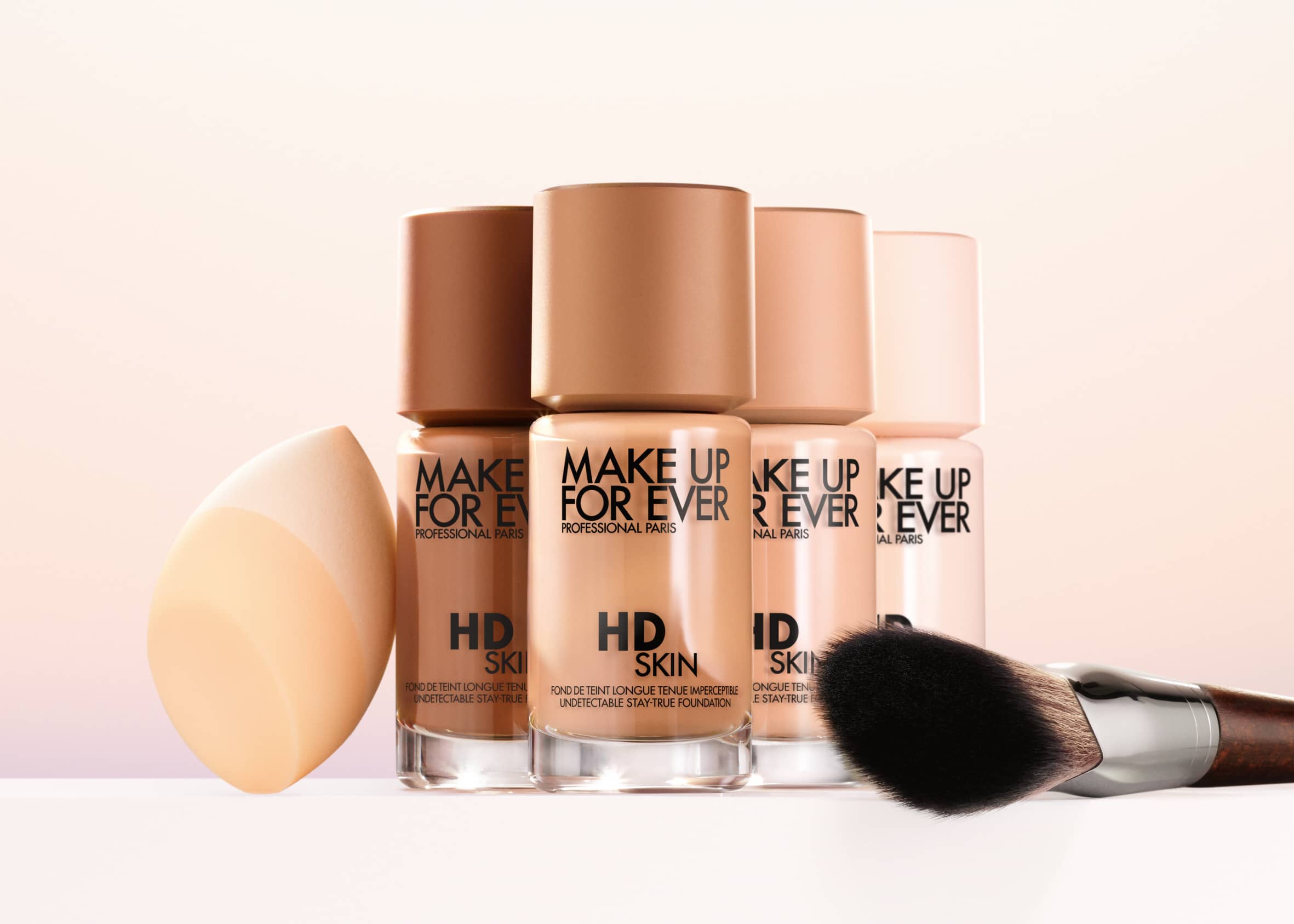 HOW TO USE IT?
PRO TIP
For perfect hygiene and to extend the life of your HD Skin Foundation Brush, be sure to clean it regularly with Brush Cleanser.
RECOMMENDED FOR YOU
Discover products, tools, and accessories co-created with Pro Makeup Artists just for you.