MAKE UP FOR EVER – REBOOT
MULTI-ACTIVE SKINCARE FOUNDATION
Wake up your skin, instantly and permanently.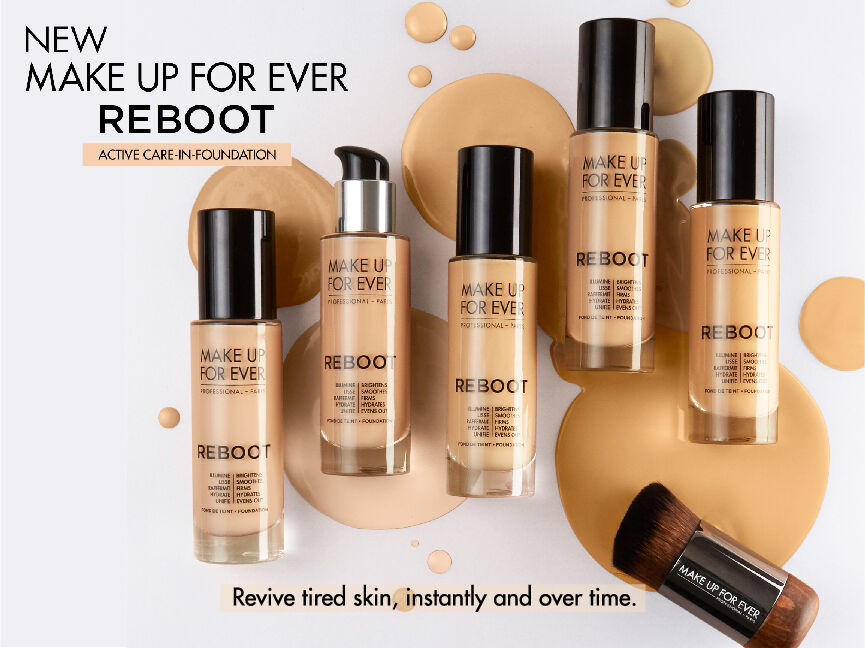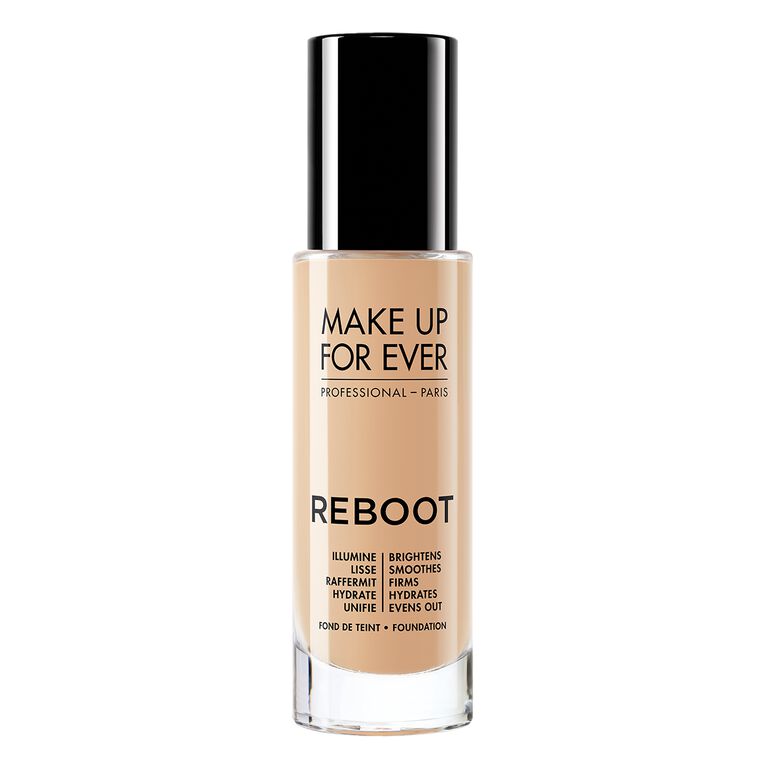 REBOOT WAS CREATED TO CORRECT THE 5 SIGNS OF TIRED SKIN.
LIGHTS UP
ALL DAY
Its luminous finish revives dull complexions in an instant. The Active Care Matrix complex containing camellia extract helps restore the natural glow of the skin.
SMOOTHS
24H *
To counter irregularities in the skin, its silky texture smooths the skin texture while enveloping it with exceptional comfort.
FIRMS
24H **
The ginseng present in the Active Care Matrix complex helps the skin to regain a more supple and plumped up appearance.
HYDRATES
24H ***
Thanks to the moisturizing ingredients that make up its formula, the skin remains perfectly hydrated throughout the day.
UNIFIES
To hide imperfections and unify the complexion, REBOOT covers transparently. Its formula offers a natural tailor-made and modular coverage ranging from light to medium, and an ultra-luminous finish.
Combining ginseng and camellia extracts, our new REBOOT will stimulate and hydrate your skin in perfect care.
Let us take care of your skin!
Composed of natural ingredients such as camellia extract, our new REBOOT Foundation will correct the 5 signs of tired skin.
Your skin is instantly awakened, smooth, hydrated and unified.